Founded in 1984, Yongfeng Enterprise Co., Ltd. mainly sells calcium silicate board, ceiling, wood floor, gypsum board, cement board, moisture-proof board, sound insulation board, clear water mold, light steel frame and green building materials. It is the largest fireproof building material supplier in Taiwan.

With the increasing demand for various fireproof, waterproof and environmentally-friendly building materials in the domestic building materials industry, the business projects have also been greatly expanded to import, wholesale, retail and construction of new environmentally-friendly building materials such as fireproof, waterproof, soundproof and heat insulation at home and abroad.

In order to further serve customers and consumers, the company has gradually transformed from import trade to building materials channel, providing all kinds of building materials wholesale and professional construction services, and has established branches and warehouses throughout the country to quickly meet customer needs.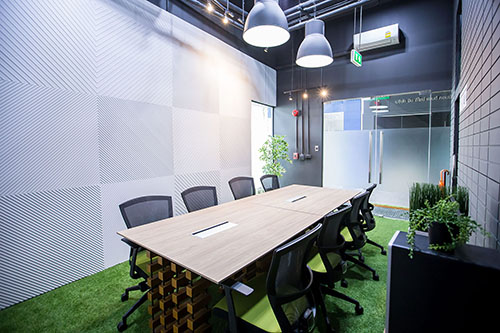 At present, the province has a service base in the north, south and south of the province, and is a large-scale wholesaler of wholesale materials in the country. In 2003, Yongfeng Enterprise won the Gold Medal of the Republic of China for its outstanding achievements in the year--the recognition of the annual outstanding enterprise and the annual excellent product award.

For more than 30 years, we have always adhered to the business philosophy of "Customer First, Service First" and believe that successful companies are supported by customers, employees and the public. At the same time, the mission of the company is to fulfill the responsibility of social citizenship. The so-called "take it from the society and give back to the society". Through the interaction between the company and its customers, we deeply understand that caring for the society and giving back to the society are not only obligations, but also It is an extremely important responsibility.

Therefore, we are committed to the safety of environmentally-friendly building materials in public places and home environments, and we serve the public in the spirit of "Where are you and where our services are?"